Welcome
Welcome to Rokuaka Wiki, the official Akashic Records of Bastard Magic Instructor wiki! A wiki dedicated to the series written by Taro Hitsuji, with the Light Novels illustrated by Kurone Mishima and manga illustrated by Aosa Tsunemi. All are welcome to help out around here. The wiki has been expanding since October 24, 2016, and currently has,
Characters
Synopsis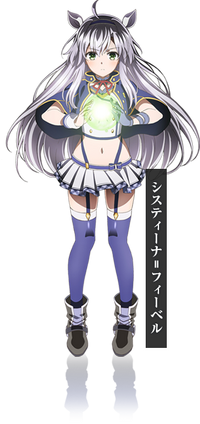 The story takes place in Alzano Empire, which is the home to one of the most distinguished magic schools in the world: The Alzano Imperial Magic Academy. Here, ambitious young students undergo training to become competent magicians. Sistine Fibel, a stern noble girl, and her bright-eyed best friend Rumia Tingel attend the Academy, determined to cultivate their magical skills.

However, their world is thrown for a loop when their favorite teacher suddenly retires and the enigmatic Glenn Radars replaces him. His lazy and indifferent attitude toward life and magic quickly puts him at odds with his class. What's more, nefarious forces hidden within the empire's walls start to become active, and Sistine, Rumia, and Glenn find themselves caught up in their schemes.
Featured Article
Official Sites
Affiliations
Contact the admins for affiliations with the wiki.